T3 FOUNDATION
The T3 Foundation
The T3 Foundation is a UK Social Enterprise. Our primary social purpose, is to bring a world of health, wellbeing and happiness through our unique table tennis, to as many of those around the world living with all stages of Dementia and] Alzheimer's.
The T3 Foundation Kit is the world's 1st brain stimulation version of group table tennis, uniquely designed so it is accessible to all, even the frailest and older adults participants can take part and benefit immediately.
Table tennis/ping pong has long been established by scientists as the world's number 1 brain sport, because it is the only sport that can stimulate up to 5 areas of the brain simultaneously. This makes it a perfect drug free therapy for those living with brain conditions.
Clinical studies since 1997 have shown that people with brain conditions experience a boost in brain function and awareness after just a few minutes of playing table tennis. Regular players enjoy further physical, mental and emotional improvements, including greater long-term capacity for memory, concentration, coordination, cognition, motor function, as well as social engagement.
The key conclusion from all these studies is that table tennis/ping pong can delay and slow down the progression of Dementia and Alzheimer's.
We have created the unique T3 Foundation Kit through our determination to make a huge positive contribution in the fight against Dementia. Please join us in this important work – 'United against Dementia, we will Succeed.'
KEEPING THE BRAIN HEALTHY
The World's Number 1 'Brain Sport' – Table Tennis/Ping Pong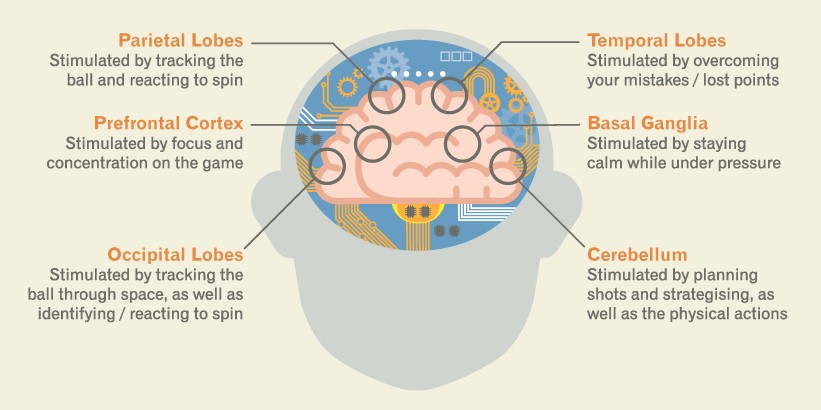 Latest News
Here's a great opportunity to make a real difference for your local care home.
Covid-19 (Coronavirus)
T3 Foundation Statement
Public Health England has recently issued guidance for all residential care homes to review their visiting policies to minimise the risk of Covid 19 transmission.
A number of care homes are now asking all non-essential visitors such as children under 16, student visits and external activity providers/entertainers not to attend, even if they show no symptoms.
Pressure is also growing to close their doors to family and friends except in exceptional circumstances, which of course will have a huge impact.
As such, the T3 Foundation will no longer be able to provide demo's or events.  We have received a large increase in calls from worried care home managers and activity coordinators who still wish to purchase a T3 table in order that they themselves can keep their residents active both mentally and physically in the coming months. Because of this we have taken the decision to keep our current stock of T3One70 tables available to the care home sector only, and will continue to support all care homes remotely as a priority in any way we can, by way of telephone assistance and virtual session assistance if required by health and well-being coordinators.
Thank you for your understanding. We all wish you much resolve in these unprecedented times – and let's keep in touch.
T3 Foundation Team
Support the T3 Foundation
Help us to reach our goal of £5,000 to run our weekly community T3 Foundation Club!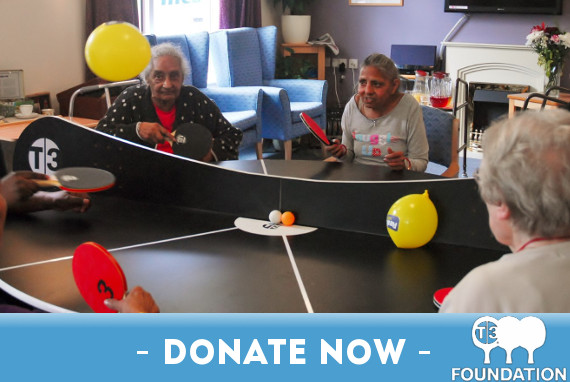 Tweets by @T3_Foundation