The T3 Foundation
The T3 Foundation is a UK Social Enterprise. Our primary social purpose, is to bring a world of health, wellbeing and happiness through our unique table tennis, to as many of those around the world living with all stages of Dementia and] Alzheimer's.
The T3 Foundation Kit is the world's 1st brain stimulation version of group table tennis, uniquely designed so it is accessible to all, even the frailest and older adults participants can take part and benefit immediately.
Table tennis/ping pong has long been established by scientists as the world's number 1 brain sport, because it is the only sport that can stimulate up to 5 areas of the brain simultaneously. This makes it a perfect drug free therapy for those living with brain conditions.
Clinical studies since 1997 have shown that people with brain conditions experience a boost in brain function and awareness after just a few minutes of playing table tennis. Regular players enjoy further physical, mental and emotional improvements, including greater long-term capacity for memory, concentration, coordination, cognition, motor function, as well as social engagement.
The key conclusion from all these studies is that table tennis/ping pong can delay and slow down the progression of Dementia and Alzheimer's.
We have created the unique T3 Foundation Kit through our determination to make a huge positive contribution in the fight against Dementia. Please join us in this important work – 'United against Dementia, we will Succeed.'
The World's Number 1 'Brain Sport' – Table Tennis/Ping Pong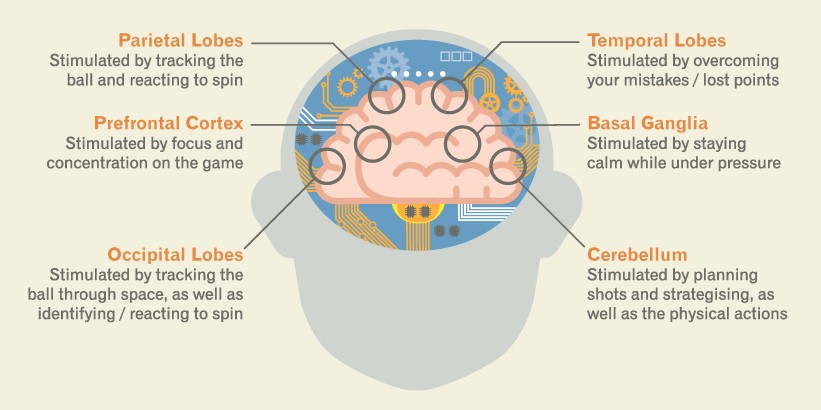 Latest News
Here's a great opportunity to make a real difference for your local care home.
T3 Bounce Back Offer
FREE T3 Foundation Kit for a Care Home near you!
Ping Pong has been regarded for more than 20 years as the world's number 1 brain sport, and therefore the ideal drug free therapy for those affected by Dementia and Alzheimer's. To bring the world of benefits of our T3 Foundation Kit to as many people living with Dementia and Alzheimer's as quickly as possible, we are delighted to launch our T3 Foundation Bounce Back campaign.
If you would like to register a Care Home for a free T3 Foundation Kit, simply contact us with all their details, and you will be considered for a free T3 Foundation Kit, which includes:
1 x T3 Foundation Table; 6 x T3 SuperLite Bats; 1 x Bucket of orange balls; 1 x Net picker; 1 x T3 Foundation Holdall; 1 x T3 Care Home Session Plan
For more information, please visit our Donate page
Support the T3 Foundation
Help us to reach our goal of £5,000 to run our weekly community T3 Foundation Club!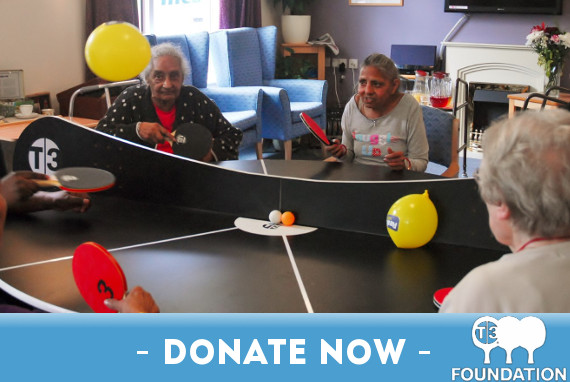 Tweets by @T3_Foundation