DONATE TODAY
Every penny really counts at the T3 Foundation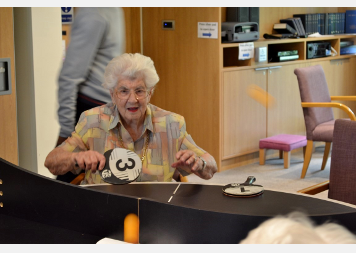 Help us to make a real difference today. Donate to support our Social Enterprise's aims to help our older adults living with Dementia and Alzheimer's enjoy social and physical activity through participating in T3 Foundation Ping Pong, as well as all the Health, Wellbeing and Happiness benefits that it brings. To donate, please just contact us directly with the details below:
E: enquiries@t3-foundation.org.uk
T: +44 (0)20 3637 6282
All funds generated through donations will go directly to the T3 Foundation, to enable us to put more T3 Ping Pong Foundation Kits into more care homes sooner.
T3 Bounce Back
Application for a FREE T3 Ping Pong Foundation Kit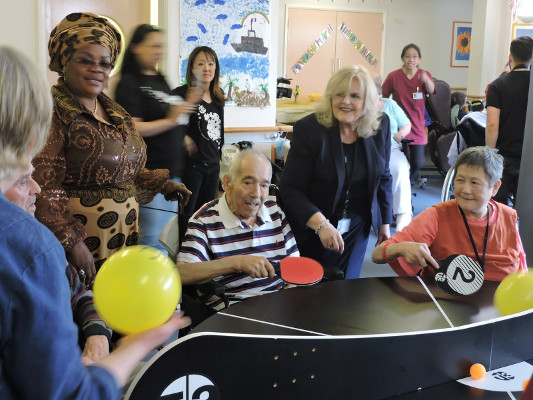 Please send all applications by email to: enquiries@t3-foundation.org.uk answering the following questions:
• Your name
• Your contact details
• The organisation you would like to receive a T3Ping Pong  Foundation Kit
• The address of the organisation, email address and telephone number
• Your relationship with the organisation
• Why you feel they should receive a free T3 Foundation Kit
• Any other information you feel might support your application
Successful applicants will be contacted in the Autumn 
To read our full terms and conditions click here
Sponsors
Join the 'T3 Foundation Bounce Back' campaign and help those on your door step, living with Dementia, Alzheimer's and special needs, enjoy the benefits of T3 Foundation Ping Pong!
We have a database of applications for tables from all over the country, so if you'd like to sponsor a table in your area or nominate a company to do so, please get in touch now and we'll let you know which request is nearest to you!
To sponsor a T3 Ping Pong Foundation Kit costs just £659 incl. VAT. (+£69 Delivery charge)
(If you would like to add a personal dedication/message to your table, or your company logo, this can be arranged by special order. Cost to be confirmed on request.)
For more information please contact us at enquiries@t3-foundation.org.uk  or call us on 020 3637 6282  with your details and post code so we can identify the nearest application to you! Thank you.
SPECIAL OFFER