T3 FOUNDATION KIT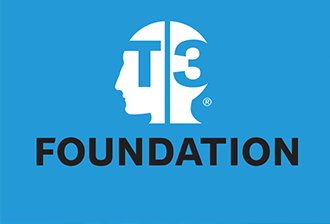 'It's a miracle game for the elderly. I've never seen my mother so engaged since she came here more than 2 years ago.'
Daughter of a 97-year-old living with Alzheimer's, Nightingale Hammerson Homes, London
'T3, for me, is the best thing I've seen in health and wellbeing in a long time. I don't know why there isn't one in every care home in the country. It's very straightforward, simple and easy to use. It's like it's designed to cater for disability.'
Health & Wellbeing Coordinator, Hill Homes Care, London

Get in touch now to find out how a DRUG FREE therapy like T3 Ping Pong can improve the lives of your residents, particularly those living with Dementia and Alzheimer's.
The health benefits of Table Tennis, did you know…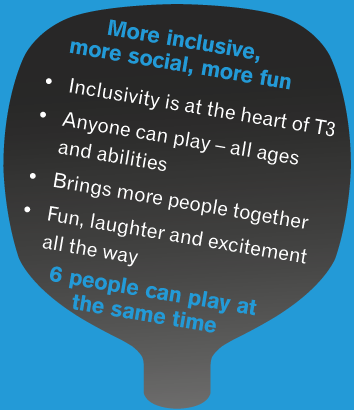 World's No. 1 'Brain Sport'
Japan, 1997 clinical study involving 3,000 elderly players – concluded that Table Tennis can prevent or delay senile Dementia
USA – Table Tennis is used as a drug free therapy for those affected by early stage Dementia and Alzheimer's
Alzheimer's Weekly report in 2011 – 'the clear increase in motor skills and cognitive awareness from playing Table Tennis is significant, if not remarkable, in its unique benefit for brain disease patients'
Strengthening key connections in the brain
Research from the US shows Table Tennis strengthens connections in 3 vital parts of the brain:
Primary motor cortex – for fine motor skills, and hand-eye coordination
Hippocampus – for the retention of information
Prefrontal cortex – used in strategic planning, anticipating the opponent's next shot
Regularly activating connections in these areas eventually changes and hard-wires the brain, giving greater long term capacity for memory, reactive behaviour and strategy

Table tennis provides a world of positive benefits
Co-ordination – excellent for improving hand-eye coordination
Reflexes – great for sharpening reflexes, making speedy decisions
Mental alertness – because players have to use many different areas of the brain at once
Social activity – it's a strong, social game
Physical – movement and activity releases endorphins, natural mood boosters
For those living with Dementia and Alzheimer's – keeps them stimulated, active, engaged and enjoying themselves
Taking the health and wellbeing benefits of Table Tennis to a whole new level
T3 is the first innovation in Table Tennis for decades
T3 is a 3-a-side team game, played seated or standing on a circular table so 6 participants at a time
T3 is wheelchair friendly
T3 is designed specifically with the elderly and those living with Dementia and Alzheimer's in mind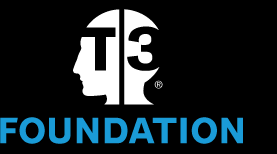 'The best moment I would say was when a lady decided to play after saying no, and then saying afterwards, I had a terrific afternoon.'
Activities Coordinator, Anchor Trust Care Home, London

The T3 difference
After three stages of extensive research, the T3 table and kit have been carefully modified for the elderly, particularly those living with Dementia and Alzheimer's. Kit includes:
1 x Session plan – it comes with a unique easy to follow 'session plan' for Activities Co-ordinators
1 x T3 table. Play seated – the table is a perfect height with plenty of space for six lounge or wheelchairs
Creating contrast – the black table and bright orange balls used, create maximum contrast to help those with poor sight
6 x Unique T3 Superlite bats –
• Shape, size and weight giving greater freedom of movement
• Handle suitable for all grips and strengths
• Playing surface is not visually distracting, so players can focus on just the ball
• One side is wooden, creating a sound on contact, helping those hard of hearing
Optimised ball size and colour – making it one hundred times easier to follow and hit
Ball picker – to help scoop up the balls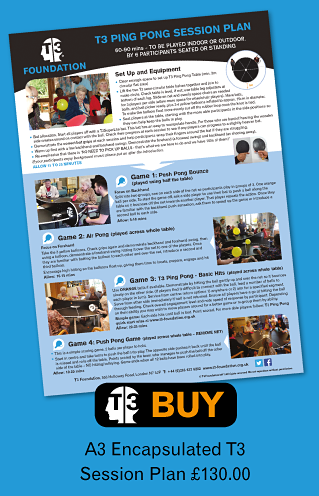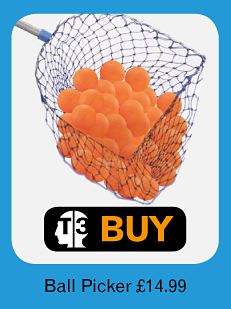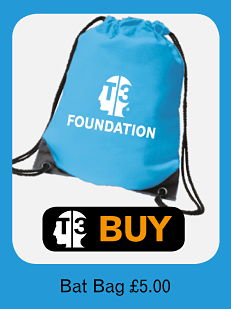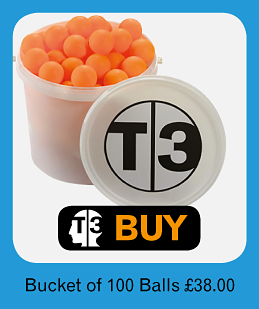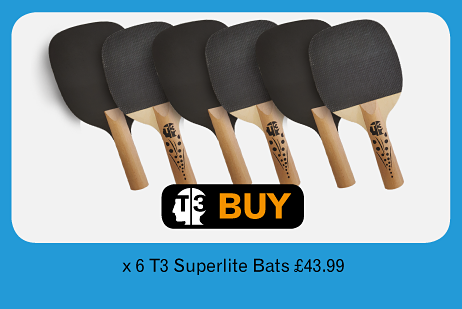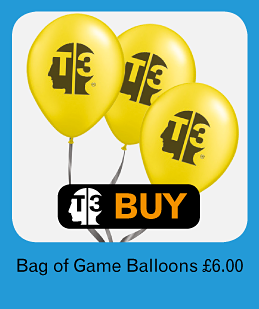 All prices excl. VAT & del.
GET ACTIVE
Get Active With T3!
Thanks to Home Leisure Direct.